Bulgaria is a country located in southeastern Europe. The country borders the Black Sea, in the middle of Turkey and Romania. It has approximately 7.8 million inhabitants, 1.5 million of which live in the capital city of Sofia. In the past few years, Bulgaria has been considered as a country with the slowest growth in terms of population. Its population, according to a census done in 2001, is said to be composed mainly of ethnic Bulgarians, which is about 83.9% of the total population. The remaining percents are Turks and Romans. The country also houses Jews, Armenians, and Russians and residents that do not declare their ethnic roots.
A large percent of Bulgaria's population is associated with Bulgarian Orthodox Church. The remaining percent belongs to religions like Islam, Protestantism, and Roman Catholicism. Islam is said to have come in Bulgaria during the 14th century. Meanwhile, during the 16th century, Roman missionaries came to Bulgaria and introduced Roman Catholicism to people. On the other hand, American missionaries were the ones who introduced Protestantism to Bulgarians. It started in 1857 and continued to grow up to the 19th and 20th century.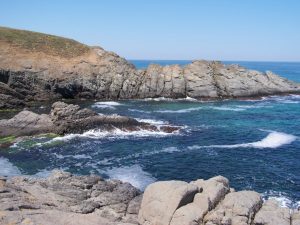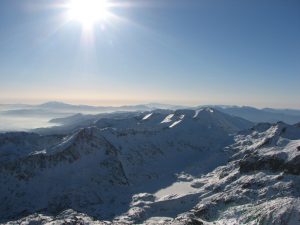 However, in 2005, a poll conducted by an organization showed the different insights and beliefs of Bulgarian residents. According to the survey conducted, 40% believes in God, another 40% believes that there is a spirit or a kind of life force in the environment, 13% does not believe in God, and 6% thinks that there is no God, life force, or spirit.
Bulgaria is observed to have a moderate climate in its fours seasons. It has hot and dry summers with an average temperature of 23 degrees Celsius. Winters are cold with snow and with an average temperature of 0 degrees Celsius. However, the average temperature throughout the year is recorded at 10.5 degrees Celsius.
In 1996 to 1997, Bulgaria experienced a very poor economy. Its banking sector went in turmoil and encountered problems with its foreign trade. Bulgaria is said to be the poorest country in central Europe. Because of this, the country has set its goal in becoming a market-oriented state.
World Bank now considers Bulgaria an upper-middle-income economy. The country's inflation rate went up to 12.5% in 2007 while the unemployment went down from 17% in the 1990s to 7%, also in 2007. Its main economic drivers include the agriculture sectors, which comprise about 11.4% of the country's total GDP, 30% comes from its industrial sectors, and 58.6% comes from other services. Bulgaria's industrial sectors include machinery and equipment; production of chemical products, refined petroleum, and nuclear fuel; and food, beverages, and tobacco. Meanwhile, agricultural products include exports of livestock, sunflowers, sugar beets, wine, wheat, barley, tobacco, fruits, and vegetables. Another important contributor to Bulgaria's economy is its tourism sector. It has started to become one of the important tourist destinations, with less expensive resorts and hotels. It has a number of ski resorts that a lot of people, especially those from Ireland and Britain, can go to. Its beach resorts are also considered important destinations for visitors and guests from UK, Germany, Russia, Netherlands, and other countries.