Norway is located in the Scandinavian Peninsula, and is about 1770 kilometers away from the North Sea, 483 kilometers over the Arctic Circle which makes it the farthest European country.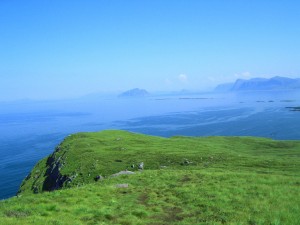 If you look at the map of the world, you will notice that Norway is a little bigger in size when compared to New Mexico. With all the lush and grand places in Norway, it might surprise you to know that almost 70% of the country is inaccessible. This area are the mountains, moors, rivers and glaciers that create the majestic appeal of Norway.
As of 2008 statistics, the Kingdom of Norway has a population of about 4.9 million only. The average mortality age is a little below 80 years of age.
The capital of Norway is Oslo, which is one of the most beautiful cities in the world. Norway has a way of captivating everyone with its freshness and postcard perfect scenery.
Today, the main source of income for Norwegians is still farming and services. In farming, it produces potatoes, wheat, milk, fish, veal, beef and barley. The major industries of Norway are food processing, petroleum, gas, metals, mining, shipbuilding, fishing and textile.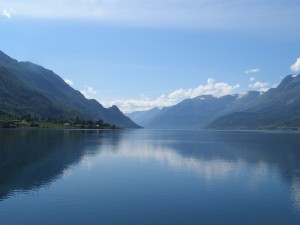 This Scandinavian country is rich in natural resources such as natural gas, nickel, petroleum, zinc, fish, lead, copper, hydro-power, and metals. With these industries, Norway trades with mostly European countries like France, UK, Netherlands, Germany and Sweden. It also has considerable trading with the United States.
Just this past year, 2008, the Norwegian government decided to change their constitution so that the bond between church and state are minimized. This meant that Norwegians must have a king who is Lutheran, although it will no longer require its citizens to convert to the Lutheran beliefs.
In future, the changes will also give authority to appoint their own bishops without intervention from the monarchy. In addition, last June 2008, the Norwegian parliament in a stunning decision voted 84 to 41 for gay marriages, and their rights as a adoptive parents being the same as any heterosexual couples.
If you are planning a visit to Norway, some of the general restrictions are:
Smoking is not allowed in public places or places where the public has access to
Traveling during winter time gets a little restricted because some of the roads are closed depending on the weather conditions
Since the climate changes daily, you should brings clothes for all weather conditions
There is absolutely n rabies in the whole of Norway, but this has only become possible with the strict guidelines for bringing in of any animals. This means you might have to wait a while before you pet is released to you.
There are many physical activities you can join in Norway. Some of the sports that are open to adventure and games are hiking, Skiing, water sports, hunting and recreation spas.
You should never leave Norway without a trip to see the Northern lights, and enjoy the majestic mountains and valleys.
Visiting Norway is an experience you will not likely forget easily. Most tourists find themselves coming back to enjoy more of what Norway has to offer.