Cultural Events and Festivities in Norway
Tourists planning to visit Norway can find many interesting events and festivities throughout the year, but more so when the summer season starts. At any rate, here is a list of some of the more interesting events that happen in Norway. Perhaps some may catch your fancy and motivate you to book your ticket to Norway now.
Oslo Jazz Festival
This musical event is held every August in Oslo. Many famous jazz players and performers come over to join the celebration. This event attracts hundreds of music lovers from all across Europe and the United States.
The Rain Festival in Bergen
This is a fun event that ushers in the wet season which is during autumn. You will definitely have fun splashing about in the parade that usually is the main event of this festival.
The Bergen Art Festival
BergArt, as it is commonly known is an event that takes place in October every year. It celebrates music and art and attracts huge crows who want to see the latest the Norwegian artists have to offer. This event is eagerly awaited by many tourists as a chance to witness a cultural festivity that has become the event during the fall season.
The Oya Festival
This is another musical event in Norway that takes place in Oslo every August. It is an outdoor concert type of festival that brings in crowds who get to visit the Medieval Park in Oslo, ort he Middelalderparken.
Constitution Day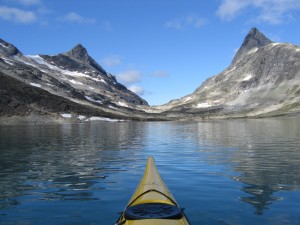 This is Norway's national holiday and marks their independence on May 17 every year. The entire country goes on hyperdrive in anticipation of country wide events and festivities. Norway takes their holiday to the max, and this is an event you would not want to miss.
Etne Market Days
For the female tourists, a holiday would never be complete without a trip to the market. Fortunately for the male companions, the Etne Market days are not ordinary markets, you can enjoy animal shows, exhibits, scrumptious food, and demonstrations of traditional products of Norway.
Religious Festivities
No one can party like the Norwegians. They know how to blend the religious flavor with a bit of fun and excitement. Take for instance Easter and Christmas celebrations. These events are marked with holiday spirit and nostalgia.
Oslo Pride Festival
This is also called the Skeive dager is a June festivity that may or may not offend some sensibilities, so be prepared. It is a gay and lesbian event that celebrates their freedom from prejudice and of being ostracized years ago. It isn't an event for the religious and the conservative tourist.
As you can see, many of the events and festivities circle around music. Music in Norway is very significant part of their culture. They work and play around music and have many festivities to showcase their skill and talent in the musical arena.