Norway is a veritable treasure chest of unique and fantastic natural wonders. From the photos alone of Norway, you feel drawn to the country and its attractions. Here are some of the choice cities you may want to consider visiting on your trip to Norway.
Alesund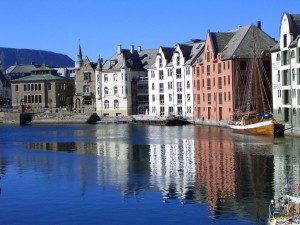 The city of Alesund is located in Møre og Romsdal county. It is a modern sea port which is more popularly known for its Jugenstil architecture. This is one of Norway's most important harbors. The city's fleet of boats and ships is very updated and modern, probably one of the most technologically advanced in all of Europe.
Aside from being a modern fish harbor, Alesund has several reasons for being attractive to tourists. The Norwegian Food Festival which is held every August is the largest and oldest food festivals in the country. People from all over the country, Europe and the other continents come here to showcase their food, attend seminars, enjoy wine tasting, and have fun.
Stavanger Region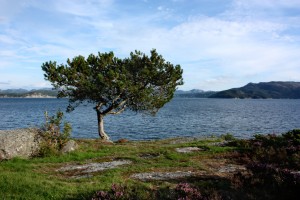 The fjords of Norway is reputed to be one of the best places in the entire globe to visit. In Norway, the place to see fjords is in the Stavanger region. Try to visit the Lysefjord which is 42 km long with a vertical drop of over 1,000 meters deep. It is simply amazing and wondrous., Not only will you marvel at the outstsnading view, the whole experience is likely to humble you in its beauty.
Here in Lysefjord, there are two other places to visit that are equally impressive: the Pulpit Rock and Kjerag. These two places are another of nature's wonder with depths from 600 to 1110 meters above sea level. Tourists brave the long hike just to witness some of earth's most beautiful creations.
Stavanger is also home to the Månafossen waterfall which is a 92 meter free fall and the 9th highest waterfall in Norway. The beaches, on the other hand, are long stretches of sand, sea, and beautiful skies, breathtaking because it is so different from the majestic mountains of Norway.
Fredrikstad
This Norwegian destination is the best fortress town in Scandinavia. Much of its architecture has been kept alive dating back as far back as the 18th century.
Yet it is a quaint blend of the old and the new with coffee shops, museums, designer shops, and a great flea market every weekend.
Fredrikstad also has a lovely coastline. One place to see along the coastline is the Hvaler Archipelago where you can go island hopping around the islets and skerries in the area.
There are hundreds of tourists who make their way around the burial grounds believed to come from the Bronze Age and amazing potholes from glaziers that covered Hvaler hundreds of years ago. Just walking around these two areas will give a great sense of history and how the world evolved in this small corner of the world.
These are just a few places of the many that you can go to in Norway. The country is brimming with travel and photo opportunities that will astound you in their simplicity and amazing beauty. Going to Norway is one big nature trip, and if that is your kind of holiday, then you will never leave want tot leave Norway.