Germany's capital, Berlin, is a very significant center in the European Union. Being the biggest city in Germany at the same time the 2nd largest in the entire EU based on the population it holds, Berlin is also one of the most influential centers in Europe.
Berlin has an area of 883 square kilometers and has a diverse urban landscape. Many parks, gardens, lakes and forests are situated within the city and Berlin's outer areas are like the suburbs of various North American and European cities. On the other hand, outside the city, there is mostly just sandy and flat countryside.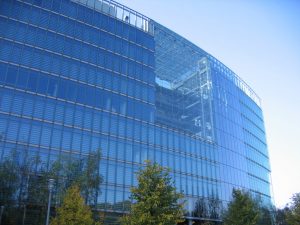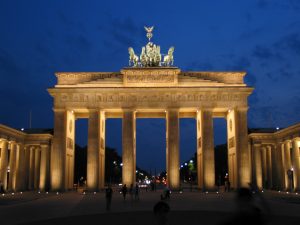 Population
Berlin has about 3,400 million inhabitants now and foreigners make up about a tenth of it. Many of these citizens from other countries are those who arrived as overseas workers or laborers who came to the country to land a job. Most of these guest workers are Turkish, who make up about half of the foreigner population. Some who reside in Berlin are Russians, Polish, Greeks, Italians, Americans, Yugoslavians, Africans and Asians.
When the World War II ended, the population of Berlin grew rapidly from a drop to 2.3 Million. There was a growth in population probably because of the return of residents who left the city during the war as well as the entry of East Germans into East Berlin. The population increased also because of the large number of expatriates that poured into the city.
Majority of the residents of Berlin are protestants, who are mostly Lutherans, and only about 10 percent of the population are Roman Catholics.
Communication and Transportation
The city of Berlin has about 10 daily newspapers including Berliner Zeitung and B.Z. Several cable and satellite TV systems as well as TV and radio stations also keep the people updated with what's happening around.
The modes of transportation in Berlin include trains, buses and trams. Railways link Berlin with various parts of Europe while canal systems connect it with the main waterways of the country as well as with many ports such as the North Sea and Hamburg.
Climate and Temperature
Germany has a moderate climate and normally has no long periods of either heat or cold. The annual mean temperature for Germany is about 9 degrees-Celsius and other than variations caused by different factors such as elevation and shelter, the yearly average temperature is usually constant within the entire country.
Economy
Before the World War II erupted, Berlin was Germany's most significant trading and industrial center. In the late forties, after Berlin was divided, West Berlin became a free enterprise economy while East Berlin's economy was controlled by the government. West Berlin recovered mainly because of the help of the US and West Germany. Continued help form West Germany enabled West Berlin to become prosperous even though this area was geographically isolated. Compared to West Berlin's economy, East Berlin's was far behind.
The industrial areas in Berlin are spread out within Berlin but most huge manufacturing plants are situated in Berlin's outlying districts.
There is more to Berlin, Germany than just its unique scenic views. Just think of it this way – this city is probably one of the most historically controversial places you will ever visit. If you explore Berlin and immerse yourself in its culture and history, you'll have a very unique experience indeed.