Finding decent and clean accommodations in Norway is very, very easy. Being a major tourist destination, there are so many available choices. The range, as in any top tourist-oriented country, starts at 5 star hotels and works its way to budget inns and student hostels.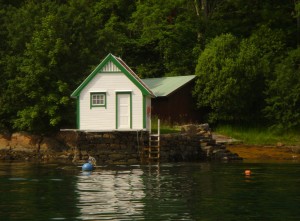 Finding accommodations in Norway is easy when it is off season, however, when tourist season starts, you might not be able to walk into any hotel or bed and breakfast and be given a room to stay in. It is that busy during tourist season.
The standards of accommodations in Norway is very high, and that is why it can command top price, even with their "budget" accommodations. Nothing is really cheap in Norway, though they regularly offer discounts to traveling students, children, senior citizens, and families or large groups.
With the luxurious 5 star hotels, you can find most major hotel chains here. This can make booking a reservation pretty easy from your country of origin. Many of these hotels have all the modern amenities usually associated with a high end hotel.
Bed and breakfast inns or cottages are commonplace in Europe, These are quaint homes that will accommodate tour groups and give them a feel of how life in a regular home in Norway is like. There are really no amenities other than cute, functional rooms with a bath, and that's about it. Still, it's an experience not easy to forget because of the feeling that you get being in a typical Norwegian setting.
An unusual way to tour Norway is by finding accommodations in one of the 1000 camping grounds in the country. These are usually quite economical, and will allow you to experience the beauty of Norway's natural wonders first hand.
Naturally, not all tourists would want to share ground with a hundred or so other tourists, but rest assured they are not primitive camping grounds. Some have very nice amenities and facilities, not just for adults, but for the entire family.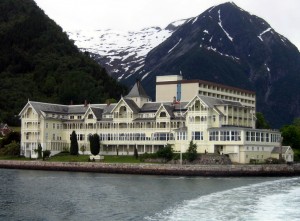 In Europe, there are many traveling students who try to backpack their way around Europe. To accommodate these large number of young tourists, Norway has several youth hostels to book in. These hostels usually are not luxurious facilities and can be very functional. Some many even be dorm-like in nature. For a great selection of places to stay with discount prices visit Norway Hotels for more information.
However, for backpacking students, accommodations is just a place to rest before the next day of activities, so it works for them. In many instances, families traveling on a budget may be encouraged to try the hostels, and these facilities always welcome families as well as students. There won't be fancy dining rooms or even sports facilities, but these are things and places you can go to nearby. Hostels are usually located in easily accessible areas, which also make them ideal for backpacking students.
If you really want to go authentic in accommodations, you can try to book a room in one of the renovated sites. Or, if you would like to combine adventure with your accommodations, you could book a room in a boat cruise, or coastal steamer. This is one way to see Norway from the waters and bask in the wonder of its amazing scenery and landscape.