Slovakia or the Slovak Republic, is literally at the center of Europe. It is a mountainous and beautiful country that is famous for all sorts of winter sports. This country is fondly called the "country at the heart of Europe" because of its geographical location. Surrounding Slovakia are five European countries: Hungary, Ukraine, Austria, Poland, and the Czech Republic.
Interestingly, the people and the language are called Slovak (Slovaks to refer to many or the plural form of Slovak). This Central European country is has a population of more than 5 million, and is generally known to be a quiet and peaceful place to live.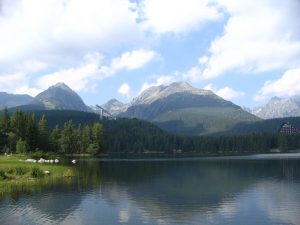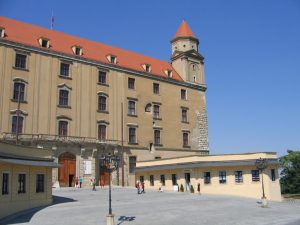 It is rooted with a rich culture and history yet modern in most of its ways and infrastructure. Although many people still believe Slovakia to be a communist country, tourism is briskly expanding and more tourists are finding their way to this quaint country with spectacular scenery.
The capital city of Slovakia is Bratislava which is quite charming because of its lack of frenzied activity. Unlike most capitals across the world, Bratislava is amazingly provincial in many ways. For one, there is no congestion in the streets because vehicles are not allowed into the city, at least majority of them.
Slovakia is home to the amazing High Tatras which is a stupendous mountain range dotted by several villages deeply rooted in culture and tradition. The Slovaks are very friendly and hospitable people who are mostly Roman Catholic in religion.
Slovakia has several major industries like car manufacturing, oil refinery, the manufacture of plastic and chemicals, and engineering. In Slovakia, mercury, iron, copper, lead and zinc are some of the most important natural resources. However, of all the natural resources of Slovakia, nothing beats the awesome beauty of the country.
You can not be in a more perfect setting. The co9untry has a rich culture, and the way of life there is so different from being in a major city of the world. Here in Slovakia, you will wonder at why people even want to live in a polluted, busy and congested city when here in Slovakia in all its tranquility and serenity, you have the best that life has to offer.
In addition to all the splendor of Slovakia, there are so much things you can do here. UNESCO has chosen three localities in Slovakia as part of their list for cultural monuments, and these are wonderful places to see. In 1993, the Castle of Spis was chosen; then in 2000, Bardejov, which is a historical site was selected to join the list; and finally, last year, 2008, the churches made entirely of wood located in the Slovak part of the Carpathian Mountains joined this prestigious line up.
Slovakia is also home to many firsts in the world. In St. James church, you can find the highest wooden gothic altar which took 10 years to finish. There is also the Tinkers Museum and the highest sinter column in the world.
Come, visit Slovakia today, and see how history has made this one of the greatest tourist spots in Europe.